In Apache Junction you will step into a land where the "Old West" is still alive in small towns and new cities. Where there is so much to SEE and DO.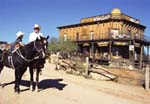 Go horseback riding, explore old ghost towns and gold mines. Spend an hour, or a day or two, on the "trail".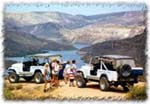 Explore old Stagecoach Stops, Indian Villages cut into the cliffs, beautiful Lakes and fantastic Vistas along the "Apache Trail."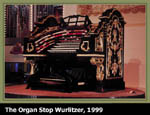 Let's have a Pizza Party! At Organ Stop Pizza, for the price of a pizza and cold drink enjoy a wonderful show with The Mighty Wurlitzer!
Experience good old-fashioned "Western Hospitality!"